Clamping and machine fixtures
Development, design and manufacturing
of clamping fixtures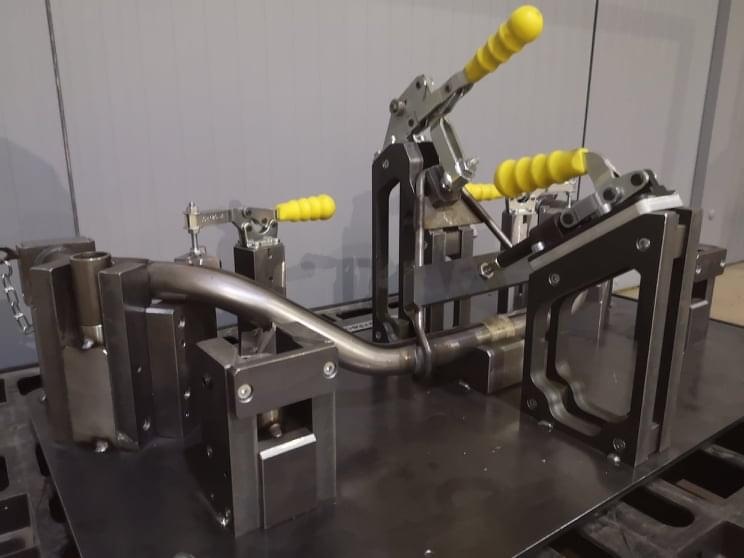 Clamping fixtures and jigs
A clamping fixture is specially designed and manufactured to hold the part in place. In short clamping fixtures are used to clamp workpieces, for example during cnc machining or while measuring whenever probing forces take effect or machine movements can influence the position of the workpiece.
The process of holding the position of the workpiece in the jig or fixture is called clamping. The primary devices used for holding a workpiece in a place are clamps. To perform properly, both the clamping devices and their location on the workholder must be carefully selected.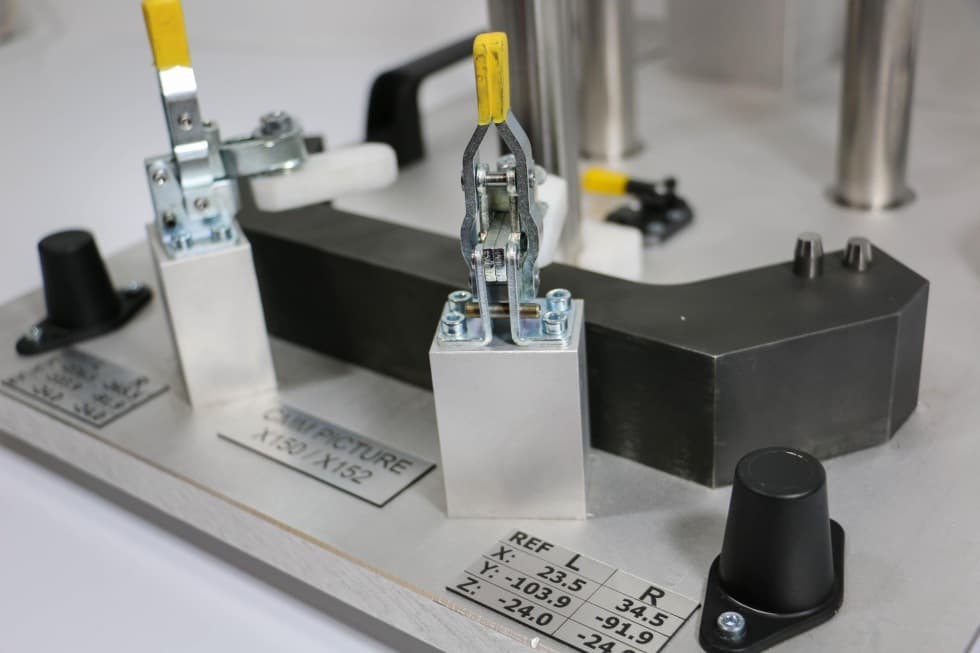 Types of clamping fixtures and jigs
There are two categories of clamping devices. Manual and automatic. Manual clamping of parts is mainly used in prototype and small series production. Automatic clamping finds its application mainly in the production of large series of parts or where great emphasis is placed on automation. Automatic clamping devices can be divided into two main categories: pneumatic or hydraulic. Pneumatic devices work on the basis of compressed air, which moves pressure cylinders. Hydraulic ones work on the same principle, but use hydraulic oil instead of air.
Clamping fixtures enable error-free work operations to be carried out. They enable repeatable precise fixation wherever needed.
Clamping parts with backing, stops, stop points and quality clamps guarantees optimum clamping